Exclusive
Kris Humphries Slams Kardashian Shows As Fake, Tells Tale Of Kim's Missing Earring Being Found In Ocean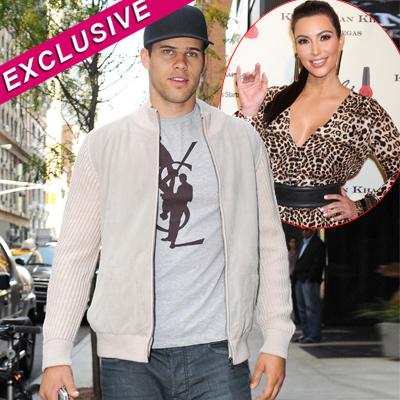 By Jen Heger - RadarOnline.com Legal Editor
Say it isn't so!
Kris Humphries is telling his friends and family that his soon to be ex-wife, Kim Kardashian's reality shows are way more fiction than fact, RadarOnline.com is exclusively reporting.
A source close to the situation tells RadarOnline.com a particularly damning anecdote, which would seem to give great weight to the NBA free agent's claim.
"Kris was with Kim and her family in Bora Bora, and he playfully threw her in the sea. Kim emerged from the water, freaking out, with cameras rolling, shrieking that she had lost one of her diamond earrings, which are worth $75,000," the source says.
Article continues below advertisement
"Kim was crying hysterically, but then miraculously, one of her younger sisters found the earring in the ocean, where the group had been swimming. It was probably 6-8 feet deep, and Kris commented to Kim how unbelievable it was that the valuable earring was found as the current in the ocean in Bora Bora is very, very strong. Kim just said, 'I know,' with very big smile on her face."
Although Kris' eyes have been opened, and he's been left with a nasty taste by the whole experience of his whirlwind relationship and 72-day marriage, he does still have respect for one member of the family.
MORE ON:
Keeping Up With the Kardashians
"Kris says that Kim's reality shows are a total sham. He doesn't think there is anything real about the shows at all. Kris thinks that Khloe is truly the only authentic one among the Kardashian sisters," The source says.
"Even though they didn't get along, at all, he respects that Khloe does what she wants. If Kim and Kris had stayed together, and he had gotten traded to Dallas, like Lamar did, he knows Kim wouldn't have moved with him like Khloe is doing."