Exclusive
'A Decade Of Darkness, A Life Reclaimed': Inside Cleveland Kidnap Victim Michelle Knight's Emotional Memoir -- Set For Release On Anniversary Of Escape From House Of Horrors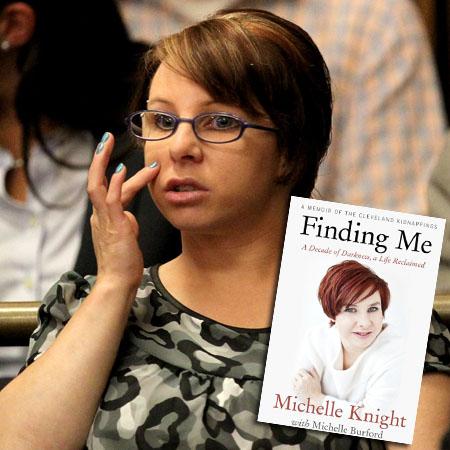 The first of the women snatched by Cleveland kidnapper Ariel Castro will be the first to share her harrowing story with the world: RadarOnline.com has exclusively learned that Michelle Knight's upcoming memoir, Finding Me: A Decade Of Darkness, A Life Reclaimed, has been scheduled for release on May 6, 2014 -- the one-year anniversary of the day she was freed from Castro's house of horrors.
The book, co-written with ghost writer Michelle Burford, who also wrote Olympic gymnast Gabby Douglas' autobiography, promises to recount "the full story of her years in captivity, her escape, and the powerful inner strength and capacity for hope that has helped her rebuild her life," the catalog from Weinstein Books states.
Article continues below advertisement
Indeed, Knight looks like an entirely new woman on the book's cover, obtained by Radar, where she gazes confidently at the camera. Now a woman on her way to healing, she was "barely out of her own tumultuous childhood" and a new single mom when she was abducted by Castro, the catalog recounts. "Castro tormented her … reminding her that no one was looking for her, that the outside world had forgotten her. But Michelle would not be broken."