Exclusive
The Evil Is Gone: As Ariel Castro Commits Suicide, His Cleveland House Of Horrors Is Razed For A Quiet Garden -- See The Shocking Pics!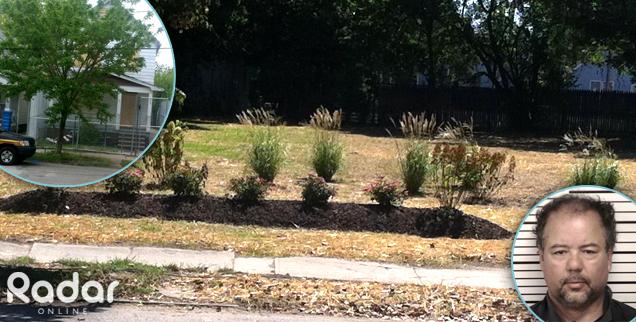 Once, there was a house of horrors: a decrepit, falling down shack where three women were held captive in horrifying conditions for a decade of depravity. But now, just hours after that home owner's evil master, Ariel Castro, committed suicide in the jail cell where he was meant to spend the rest of his life, RadarOnline.com has exclusively learned that the infamous house on Seymour Avenue has also vanished without a trace.
Article continues below advertisement
Razed to the ground and cleared away bit by bit, it's now a peaceful garden -- and only RadarOnline.com has the jaw-dropping pics.
"I'm so happy to see the change," Altagracia Tejada, who lives across the street from the home where Michelle Knight, Amanda Berry and Gina DeJesus were held captive, tells Radar. And in photos Tejada provided only to Radar, the extent of the change is clear.
Instead of spools of rusty barbed wire and discarded mattresses, the yard is filled with mulch, landscaped gardens, ferns and grass. Where the imposing home once loomed, now there are pretty pink flowers in yellow planters, waiting to be lowered into the ground.
The girls who lived in the home after being snatched from their families as teens "are going through a mix of emotions," Jackie Figaro Roman, an aunt of DeJesus, told Mail Online.
"There's so many mixed feelings about it," she continued. "Gina is a little confused. We are trying to protect her because we have to remember, she was a 14-year-old girl (when she was kidnapped)."
But at least now the girls may find peace, she says, "because he's not around any more."
As for his neighbor, Tejada, who watched in shock as crime scene investigators in masks and jumpsuits excavated the home weeks ago, she says she much prefers her new serenity as well.
Like many in Cleveland, she says, "I'm glad it's over."