The Evidence Revealed: Cops Find Letter Kidnapper Wrote About 3 Cleveland Women, Ropes, Chains & More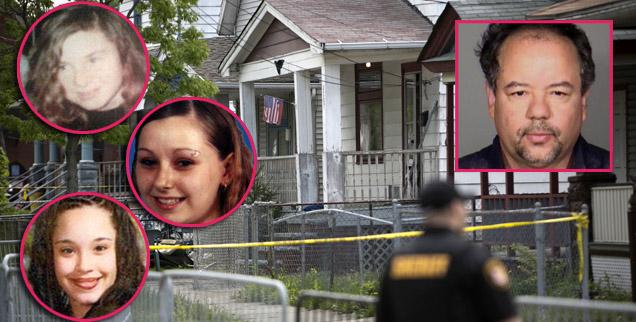 Ariel Castro wrote a letter in which he mentioned the three women recovered from his Cleveland home and that a key piece of evidence recovered by law enforcement, which has scoured the now infamous home on Seymour Avenue.
Ropes, chains and locks were also found in the home where Amanda Berry, Gina DeJesus and Michelle Knight were imprisoned for a decade.
The evidence is mounting in the case and RadarOnline has the details of what cops found, as they removed hundreds of items.
Article continues below advertisement
Castro's note, WOIO-TV reported, was a suicide note.
In the letter, Castro goes into detail about the women -- Amanda Berry, Gina DeJesus and Michelle Knight -- and admits to needing help for a sex addiction, the station reported. (That report has not been independently confirmed.)
Castro partially blames the women for getting into a car with him in the first place in the note, WOIO-TV reported, also referring to a bad childhood and family problems. The note was written years ago, according to the station.
Castro and his two brothers, Onil and Pedro, are expected to be charged Wednesday now that authorities have finished collecting evidence from the house.
Authorities recovered rope and chains from the home, law enforcement sources told NBC News, adding the women said Castro and his two brothers, Pedro and Onil, used to keep them imprisoned.
The men are all being held in custody separately, WOIO-TV reported, adding that the other inmates have been verbally abusive with them as news spreads through the jail facility.
Article continues below advertisement
SHOCKING PHOTOS: Elizabeth Smart Evidence In Kidnapping Case
Ariel Castro is cooperating with police, according to newsnet5.com . And WOIO-TV reported that the details related by the freed women were so horrific some investigators had to leave the room.
Fingerprints and other forensic evidence were recovered from the home as multiple reports emerged that the three women were pregnant several times and beaten viciously.
As we previously reported, two of the women -- Berry (and her 6-year-old daughter Jocelyn) and DeJesus are staying at undisclosed locations. The third woman, Knight, who was diagnosed with loss of hearing and facial bone damage, from years of beatings, is expected to be released from the hospital Wednesday.
Amanda, Gina and Michelle were chained for years, WOIO-TV reported, adding that sources claim Michelle was chained "to the wall like some sort of trophy." The stations also said Michelle was pregnant and lost her baby due to beatings and starvation. She was punched in the stomach over and over.