Cleveland Kidnap Survivor Amanda Berry 'Relieved That The Monster' Is Dead, Dad Says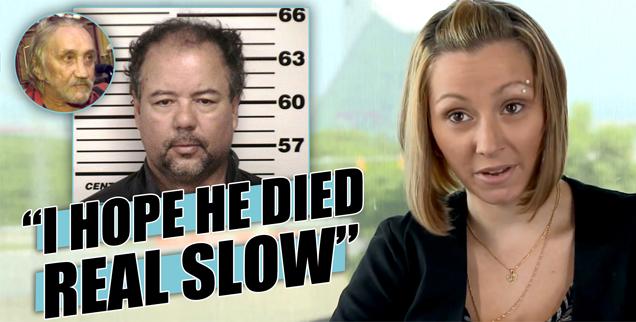 Amanda Berry's father Johnny, reacting to news of Ariel Castro's suicide, says his daughter is "relieved that the monster is dead."
Amanda never wanted to face the prospect that Jocelyn -- the daughter who the admitted kidnapper and molester fathered with her -- would see him, Johnny Berry told The ENQUIRER from his home in Elizabethton, Tenn.
Amanda, 27, has "been living in constant fear that Jocelyn may someday have to see Castro, and she didn't want that ever to happen," Johnny told The ENQUIRER, adding that his "only regret … is that I wanted to kill that bastard myself.
Article continues below advertisement
"But I'm glad he's dead. I hope he died real slow."
Johnny, 53, said that upon first hearing the news, "I thought that maybe he got killed -- animals like him get taken out all the time in the prison system."
He said his daughter continues to recover from the longtime abuse she suffered since being rescued last May.
"Amanda is a strong kid," he said.
As we previously reported, Castro was found dead at 53, hanged in his cell at Orient, Ohio's Correction Reception Center, authorities said. The bus driver came into national prominence after three young women, Berry, Michelle Knight and Gina DeJesus were rescued May 6 from his residence -- referred to as the Cleveland House of Horrors -- after being held captive since the early-2000s. Berry 10 (April 21, 2003), Knight had been missing 11 years (since Aug. 23, 2002), and DeJesus nine (April 2, 2004).
Castro delivered an incoherent monologue at his sentencing last month, saying, "I am not a monster. I am sick ... I hope you can find it in your hearts to forgive me."
For more on this story, check out this week's edition of The ENQUIRER.