Khloe Kardashian Rants 'Learn To Be Honest' As Troubled Husband Lamar Odom Spotted At Bar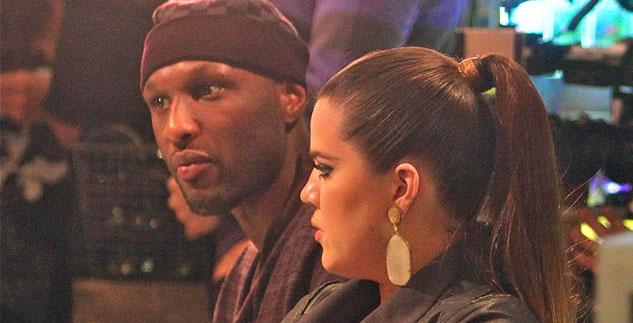 So much for a reconciliation! Khloe Kardashian and Lamar Odom had reportedly been trying to mend their shattered marriage with couples therapy in recent weeks, but when she jetted out to Europe on a promotional tour for the Kardashians' clothing line, Odom's first stop was the bar. And Kardashian, in an epic rant on Twitter, did not seem pleased.
Just hours after photos emerged of Odom partying with friends at a night spot in the San Fernando valley, Kardashian tweeted from London Friday, "Tomorrow is never promised. You never know when you might be seeing someone for the last time."
Article continues below advertisement
"Set your pride aside and learn to be honest," she continued, "with those who deserve honesty, as if tomorrow wasn't promised …"
Indeed, Odom won't be seeing Kardashian for a little while: She's scheduled to make promotional appearances for the new Kardashian Kollection line in Dubai and Australia throughout the next week.
Meanwhile, the estranged couple recently put their $4 million home on the market.