Did Yeezus Heal This Crippled Relationship? Khloé Kardashian & Lamar Odom Together At Kanye West's Staples Center Concert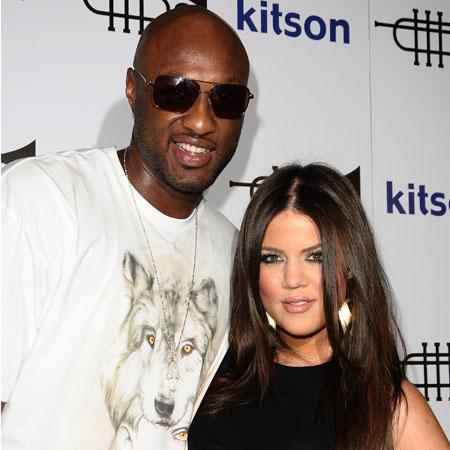 Khloe Kardashian and Lamar Odom were amicably reunited at Staples Center in Los Angeles Monday night, as they watched their future brother-in-law Kanye West take the stage.
A source told People that Odom "came in with Khloé, Kris, and the whole crew, Kim included" and "walked into the arena to huge cheers."
"Lamar set next to Khloé in the VIP section. He was smiling and talking to her. They seemed so happy to be out together and both said 'Hi' to friends around them."
Article continues below advertisement
The insider told the magazine that Kris and the NBA veteran were seen hugging, and that the Momager "embraced him with open arms and a big smile."
The former Laker and Clipper was seen "talking and smiling" to his wife, the source said, adding that his "gaze was fixed on her.
"They were in conversation like two old friends catching up -- they seemed to have a lot to say."