Kris Jenner: Kim Kardashian & Kanye West Are 'A Match Made In Heaven,' Says She's 'So Happy' For Their Engagement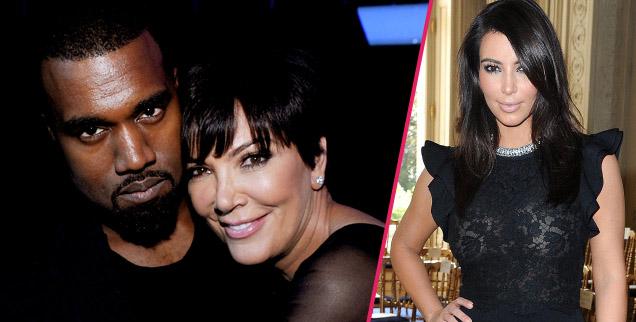 The Momager has spoken -- and she's thrilled!
Kris Jenner, reacting to Monday's engagement between her daughter Kim Kardashian and Kanye West, told E! she believes Kim's third marriage will be a "a match made in heaven!"
"I am so happy for both of my kids, Kim and Kanye."
The engagement likely provides a welcome diversion for Kris, who recently confirmed her separation with her husband Bruce.
While the newly engaged couple stayed quiet on Twitter early Tuesday, Kim's sister Khloe -- who's also going through relationship issues with husband Lamar Odom -- was flabbergasted by the huge news, tweeting: "Wow!!!!! Am I dreaming??!?!Tears of JOY!!!!!!! Wow!!!!!!"
Article continues below advertisement