Exclusive
Khloe Kardashian Reveals The Truth About The 'Animosity' & Frustration Behind Kris & Bruce Jenner Split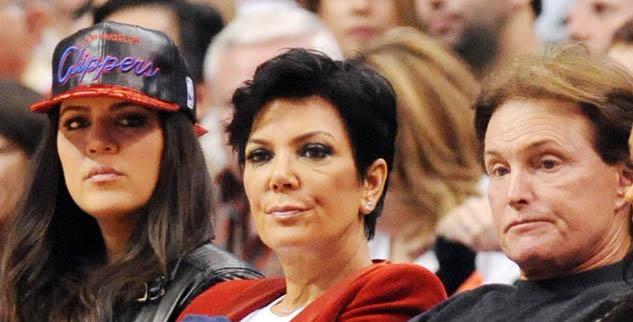 Article continues below advertisement
Bruce and Kris "are separated," she confirmed, insisting that they've been "living apart for maybe like a year now."
As such, she explained, "It wasn't some huge shock for the older kids."
They Really Did Say It! 50 Outrageous Kardashian Quotes
"Like I even said on the show, 'Once you guys put that much space in between you guys, like, I don't think you will ever move back together,'" Kardashian said. "Because you kind of get comfortable in that space. So I wasn't for him moving out in the first place. I just kind of saw it going down this road."
But Kendall and Kylie, she claims, were blindsided. "They have a harder time kind of understanding it," Kardashian revealed. "They were like, 'Well, why don't you guys just get a divorce then?!'"
Bruce and Kris are "not looking to be with other people right now," Kardashian insisted. "I just think they're happier being apart."
"They're nicer to each other now," she continued, revealing for the first time just how tense things had gotten between the pair. "My mom could get frustrated with him very quickly. Or he would always wan a play golf and be gone …"
Now, she says, "He actually wants to come over more and be around us more. So I would say it's a really positive thing. My mom and him, there's no animosity. … Different things work for different people."