Exclusive
Bruce Jenner Moves Out Of Family Home, Living Full Time In Malibu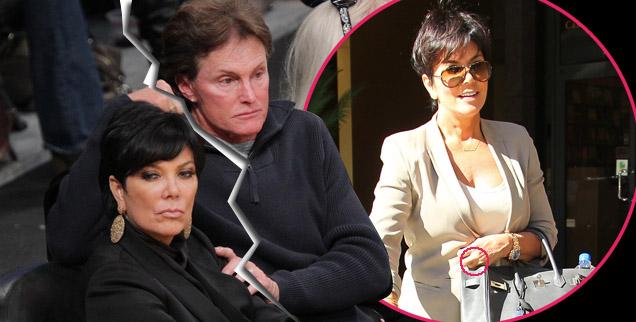 Bruce Jenner has moved out of his family home and is now living full time in their Malibu rental, RadarOnline.com is exclusively reporting.
Bruce initially moved out after his stepdaughter, Kim Kardashian and her baby daddy Kanye West moved in with baby North West.
"He was constantly being told to be quiet, and Bruce just doesn't get along that well with Kanye. The obvious choice for him was to move full time into the Malibu rental house. Kris and Bruce are separated, they live completely independent lives and have for a very long time. They can go days at a time without talking to each other, and Kris isn't even wearing her wedding rings anymore. Bruce is tired of having their lives filmed for public consumption. This isn't the first time their marriage has hit a rough patch, but this time it could end in divorce," a family insider tells
Article continues below advertisement
A major source of strife between Bruce and Kris has been the decision of their daughter's, Kendall Jenner and Kylie Jenner to drop out of traditional high school and be home schooled, the source tells us.
Both girls are "extremely bright and did very, very well in their private high school, until their business commitments interfered.
"It was very hard for Bruce to watch his girls struggle in school because of their careers. He feels they are missing out on normal teenage experiences such as going to football games, going to Homecoming dances," the source adds..
In the end, Bruce "let Kris win this one, as he does with almost everything in their relationship," says the insider. "There is only so much he can do. It's his hope that one day soon, the girls will consider going to college because he doesn't want them to rely on their looks and fame going forward in their lives."
Kendall has "been spending a lot of time with Bruce at the Malibu house. He is much closer to her than Kylie, who is very close to Kris. Bruce is low key and lives a pretty normal life. He doesn't need all the trappings of wealth and material objects such as fancy cars that Kris likes. Bruce has gone completely off the reservation, and Kris won't be able to simply snap her fingers as she has done in the past and demand he come home," the source added.