Exclusive
The Smoking Gun? Lamar Odom's DUI Arrest Captured On Video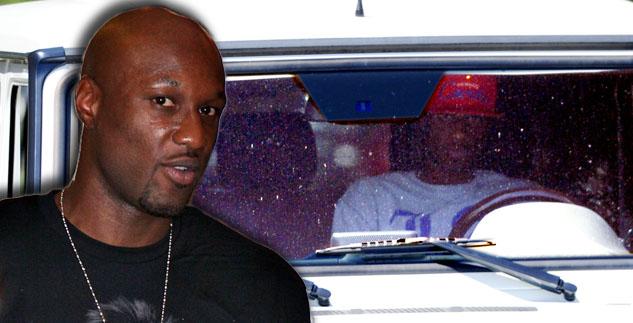 Lamar Odom's DUI arrest was captured on dashcam video in the California Highway Patrol's car, RadarOnline.com is exclusively reporting.
According to a law enforcement source, "the video captures the entire arrest. It actually begins prior to Lamar being pulled over. Lamar's car was driving very slowly, and that is what caused suspicion in the first place.
"Lamar was upset he was pulled over, but wasn't combative. The video is being held in a very secure location in the prosecutor's office because Lamar is a high-profile celebrity. If the case goes to trial, it would certainly be played for the jury."
Article continues below advertisement
Kardashian alluded to an imminent split earlier this week when she dropped the "Odom" from her name on Instagram and then just a few days later also dropped it from her official Twitter account.
Last Friday Odom's attorney, Richard Hutton, got a judge to postpone the NBA star's arraignment until October 10.
The NBA veteran, 33, has hired two attorneys, with famed criminal defense attorney Robert Shapiro as the lead attorney and Hutton as his co-counsel with DUI expertise.
Article continues below advertisement
The former Los Angeles Clippers sixth man was busted in the early morning hours of Aug. 30 for allegedly driving under the influence.
Cameras were also rolling when Odom was booked at the LAPD Van Nuys Jail when he clearly told cops he was refusing to take a chemical test, which could result in his driver's license being suspended for a year. Odom IS allowed to drive pending his DMV hearing, which is separate from the DUI criminal proceedings.
Sadly, Odom is still refusing to go to rehab.