Lamar Odom Will Have Lawyer In Court For DUI Arraignment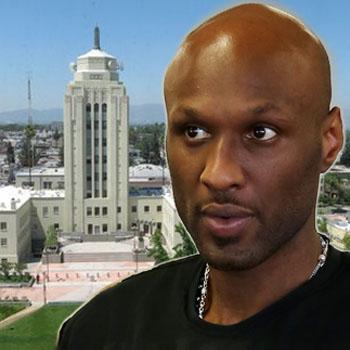 Lamar Odom will have a lawyer appearing in court on Friday for his DUI arraignment at the Van Nuys courthouse in Los Angeles, RadarOnline.com has confirmed.
Odom, 33, has hired two attorneys, with Robert Shapiro as the lead, RadarOnline.com has confirmed.
There had been speculation that Shapiro hadn't agreed to be his legal representation, but sources tell Radar, either the famed attorney or a co-counsel with DUI expertise will appear at the arraignment.
Article continues below advertisement
Odom won't be in court.
The drug-troubled NBA star — who has been dealing with addiction issues and a troubled marriage with his reality television star wife Khloe Kardashian — was busted in the early morning hours of Aug. 30 for allegedly driving under the influence.
Khloe Kardashian's momager, Kris Jenner, had reached out to Shapiro after the two-time championship star was arrested.
Odom holds Shapiro "in very high regard. He trusts Robert and has known him for many years," the source told us.
Friday will also be the four year wedding anniversary for Khloe and Lamar.