Lucky Escape… For Now! Lamar Odom DUI Arraignment Postponed Until October 10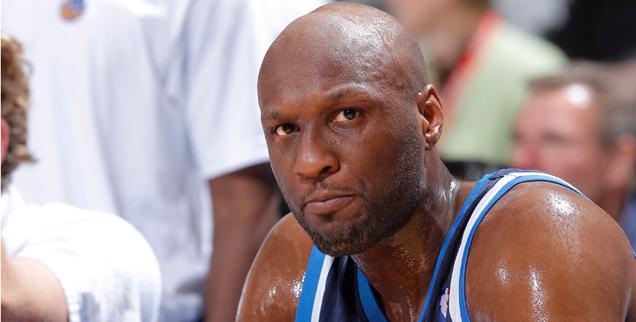 Lamar Odom's DUI arraignment was postponed until October 10, RadarOnline.com is reporting.
Odom's attorney, Richard Hutton, appeared at the Van Nuys courthouse in Los Angeles for the brief proceedings which lasted less than five minutes.
The NBA veteran, 33, has hired two attorneys, with famed criminal defense attorney Robert Shapiro as the lead attorney and Hutton as his co-counsel with DUI expertise.
Article continues below advertisement
The drug-troubled NBA star — who has been dealing with addiction issues and a troubled marriage with his reality television star wife Khloe Kardashian — was busted in the early morning hours of Aug. 30 for allegedly driving under the influence.
Khloe's momager, Kris Jenner, had reached out to Shapiro after the two-time championship star was arrested.
"The last place Lamar would want to be is at the courthouse facing the gauntlet of the media," an insider previously told us. "He respects the judicial process, but Lamar could deal without all of the press hounding him. It's really getting to be way to much for him to deal with.
"Sadly, Lamar is still refusing to go to rehab."
Odom wasn't in court for the proceedings.