Twin Sister of Head Of Scientology Busted On Drug Charges -- Church Scandal Widens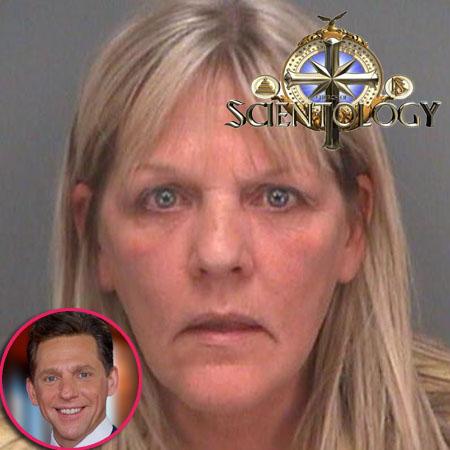 The Church of Scientology is reeling after a new report that Denise Gentile, the twin sister of leader David Miscavige, was arrested earlier this year on DUI and drug charges, and that she operated a litter of dilapidated Florida properties that were a haven for both dealers and users.
According to a bombshell report from the Tampa Bay Times, the Scientologist Gentile, 53, was taken into custody this past January 22 in connection with DUI, failure to yield and misdemeanor marijuana possession.
Article continues below advertisement
The report -- which claims that Gentile, a Clearwater native, would even barter with tenants offering drugs as payment for rent on the properties she owned -- comes as an obvious jaw-dropper, as Scientology has a stringent anti-drug philosophy. (Church founder L. Ron Hubbard once wrote, "The single most destructive element present in our current culture is drugs.")
In addition, the arrest marks another chapter in what's been a wave of poor publicity for Miscavige, whose father and brother have both defected from the faith and its' California headquarters and moved to Virginia. In addition, more controversy ensued when his niece Jenna Miscavige Hill penned an anti-Scientology tome that cast Miscavige and Scientology in a poor light.
Former Scientologists such as Jesse Prince commented on the church's newfound crisis, and the irony of Gentile's drug-related arrest.
"All I can do is laugh -- it is so f***ing pathetic," Prince told the blog, The Underground Bunker. "What kind of slumlord accepts marijuana for rent? I guess she's getting what she deserves. I'm just glad it's coming out. The church today, it's just like watching a slow implosion … for her to get caught like this? It's a huge embarrassment.
Article continues below advertisement
Samantha Domingo pointed out the hypocrisy of the situation, saying, "It amazes me that the church proudly beats its chest about helping people come off drugs when in fact it is a common practice to label drug users as 'degraded beings' and use punishment and humiliation as the driving force to 'handle' them."
"Interesting how karma seems to wind it's way into a situation and ultimately bring about justice."
Gentile, 53, has pleaded not guilty to the charges, and a pretrial hearing is slated for July 25. Stay with RadarOnline.com for more info on this story.