Scientology: We're Growing At Record Pace Despite 'Lies' About Tom Cruise And His Divorce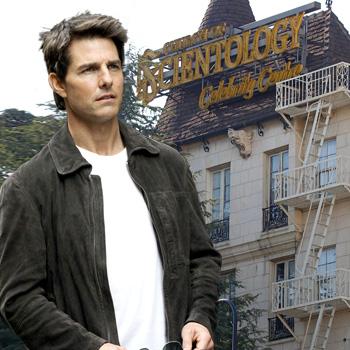 Article continues below advertisement
And in a revelation that could rock the church to its very foundation, many former members claim leader David Miscavige often speaks disparagingly of Cruise, using files containing inside info gleaned from its controversial auditing process. (The church has publicly denied any files exist, or that Miscavige made negative comments about Cruise.)
Ex-member Claire Headley said that eight years ago, Cruise failed a biannual "security check" test, which is a hybrid of interrogation and counseling to determine the person's ethics and ideals line up with the church's. The fallout included a special meeting Miscavige convened, in which he was discussing topics (designated as confidential) such as Cruise's relationship with one of his children.
Headley said she personally saw Miscavige down-talk the Top Gun star, citing information directly acquired from the supposedly secret auditing process. She added he often did it with his "buddy in-crowd" of top-ranking church officials in his officer's lounge at the church's central base. She added that alcohol was consumed by Miscavige on some of the occasions he badmouthed the church's brightest star.
MORE ON:
hollywood happenings
Article continues below advertisement
"Miscavige doesn't give a damn about Cruise," former Scientologist Tom DeVocht told THR. "I was there, I saw it."
In response, church spokesperson Pouw shot down the assertions, adding Miscavige is "close friends" with Cruise, and that he "treats all parishioners and friends with respect, dignity, compassion and loyalty."
DeVocht recalled an incident at the 2001 premiere of Cruise's Vanilla Sky, which co-starred (fellow Scientologist) Jason Lee and Tom's romantic interest at the time, Penelope Cruz.
DeVocht said that night, "As soon as Tom was out of earshot, Miscavige started putting him down" and predicted his romance with Cruz would fizzle because she had failed to make eye contact with him.
Pouw countered that "neither Miscavige nor the Church 'approve' or 'disapprove' of individual parishioners' relationships."
Former church spokesman Mike Rinder predicted if Cruise learned of all the things Miscavige has said about him, "He'd turn on Miscavige like a rabid dog."