Tom Cruise Calls Scientology Marriage Recruitment Story 'Lies'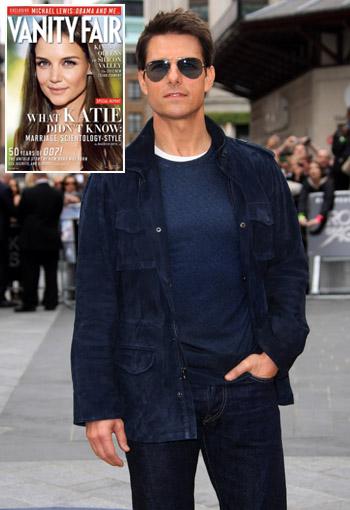 Tom Cruise is striking back at the blockbuster magazine article alleging Scientology recruited girlfriends and at least one wife -- Katie Holmes -- for him.
"Lies in a different font are still lies — designed to sell magazines," was his rep's dig at upscale Vanity Fair, the monthly mag that is publishing the article.
As RadarOnline.com reported, Vanity Fair's Maureen Orth has penned a devastating look at how top Scientology officials allegedly went on a hunt for a new wife for Cruise in 2004.
Article continues below advertisement
Sources, including former Scientologist Marc Headley, told the award-winning Orth that Iranian-born actress Nazanin Boniadi was selected in November, 2004, but her romance with Cruise only lasted three months before she was shipped off to a Scientology center in Florida.
Orth also writes that the search, which ultimately led to Katie, was headed by the now-missing wife of Scientology leader David Miscavige.