Exclusive
Former Scientology Spy Claims: 'It's An Evil Organization'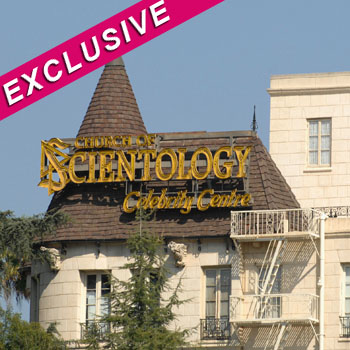 Article continues below advertisement
"Some have been sexually abused, driven to suicide, several have committed murder," she claimed.
"It's an evil organization. They do things purposefully to harm others and feel they are above the law and above the moral codes of normal civilization."
Having worked as a "spy" for the high profile group, Many claims she was ordered to keep close watch on people who were thinking of leaving and was intensely interrogated herself when it was discovered that she had changed sides.
"I've been followed, my phones have been tapped, especially when I was in contact with a very high level target of theirs," she claimed to RadarOnline.com, explaining that she had been blessed in comparison to others.
"People disconnect from you and won't talk to you anymore, the main thing for me for the past 14 to 16 years has been assisting people who are crawling their way out of that group. They are literally a mess, they're in pieces."
Article continues below advertisement
Nancy went on to tell the tale of one woman who joined when she was 14 years old after her mother signed the papers when she was drunk. "She was promised her high school education and she never got it. She eventually had a nervous breakdown and they kept her locked up in a cabin on the Gold Base in California where the hole is, under guard all the time," alleges Many, who with the help of others eventually got the girl away from her captors and into a home.
MORE ON:
Church of Scientology
The expert went on to give startling details about "the hole" where potential escapees are often sent to be reeducated while, she claims, they are being held captive against their will. "That is the rehabilitation project force, it is for thought reform. You're sent there because you are not thinking with the group and you're only let out when you are thinking with them again. People used to be sent there for months – now it is years, literally years," she alleged.
Article continues below advertisement
"The conditions are horrific," claimed Nancy, revealing that she was kept in a garage when she was there.
Nancy said that when she finally decided to finally leave the Church of Scientology, she was "scared for varying degrees of safety," but had realized that she had been on a "slow road out" for a long time before.
"I was whittling down my Scientology contacts in my address book and filling up my other pages, because that's what happens – they suck you in so completely that you have no safe place to go," she alleged.