Jason Lee's Ex-Wife Says Scientology Makes Divorce Process Long And Difficult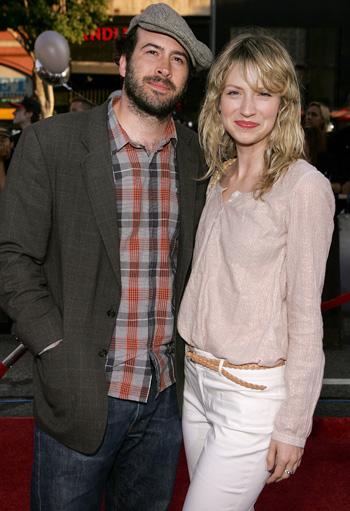 My Name Is Earl star Jason Lee's former wife Carmen Llywelyn has opened up about how difficult life is made for Scientologists who want to divorce.
The actress married Lee in 1995 and joined the controversial church but when she realized the relationship had hit the skids five years later and wanted out, the process was incredibly difficult she told The New York Times.
The couple formally split in 2001 which is the same year that Lee starred as Tom Cruise's best friend in Vanilla Sky.
Article continues below advertisement
Llywelyn says that she and Lee paid for a very Scientology-specific kind of counseling which called for them to answer questions about their relationship while hooked up to a device called an E-meterwhich Scientology claims can detect unexpressed thoughts.
"You do it until the needle is flat, until the sign on the machine doesn't read any more thoughts," she explained. "They think that once you unload all these bad things, you're going to fall madly back in love with each other."
The process ultimately didn't work for Llywelyn who added that she had to use an in-house attorney because "Scientologists aren't allowed to sue each other" and are made to keep any disputes out of the public eye.
As RadarOnline.com previously reported, Katie Holmes has been holed up with her divorce lawyers over the weekend as they try to thrash out a divorce and custody settlement with Cruise's legal team.