Tom Cruise's G-String Antics Revealed By Former Manager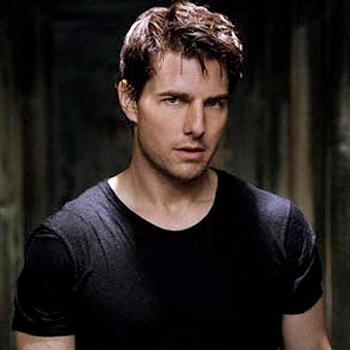 Tom Cruise was so proud of his body as a young actor that he loved strutting around the house he shared with his manager in nothing but a flimsy G-string while admiring his muscles, his former mentor Eileen Berlin reveals.
Berlin ran a New York management agency and signed the fresh-faced 18-year-old actor who even then was very confident he was destined for stardom.
Cruise moved in with Berlin and her husband just before getting his breakout film Taps, where his ego was already on clear display.
Article continues below advertisement
"He wanted to be treated like a star and he acted like a star," Berlin told the Mail on Sunday. "He would walk around my house in a little G-string strap and nothing else. I had a mirrored wall and he would stand in front of it, flexing his biceps and admiring himself.
"I was a bit embarrassed but he liked to show off his body. He had a great pride in it."
Berlin also suggests that Cruise was the "perfect candidate for Scientology" because he "didn't believe in therapy but he obviously needed help" stemming from his troubled childhood and being hurt by his father abandoning the family.
Having managed Cruise's career between 1980 and 1983 and becoming a surrogate mother to him, Berlin added that she was "surprised" his three marriages lasted as long as they did saying, "Tom was moody and would get angry in a snap of your fingers."
As RadarOnline.com previously reported, the actor is battling with estranged wife Katie Holmes over custody of their six-year-old daughter Suri.
RELATED STORIES: