Tom Cruise & John Travolta Have 'Moral Responsibility' To Reform Scientology Says Noted Author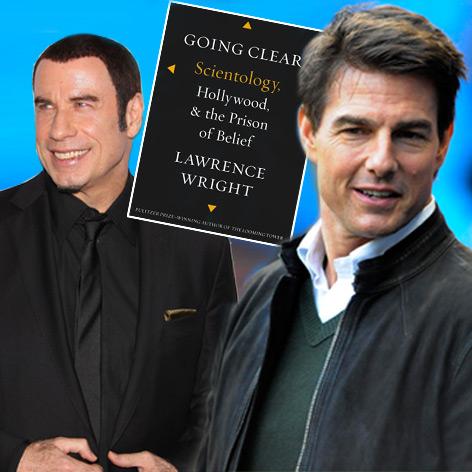 The author of the best-selling book, Going Clear: Scientology, Hollywood and the Prison of Belief, is telling Tom Cruise , John Travolta and other famous Scientologists they have the "moral responsibility" to bring about reform in the controversial church.
Lawrence Wright, the Pulitzer Prize-winning writer, made the comment at a sold-out event about his book where he was interviewed on stage by The Hollywood Reporter's Kim Masters.
Article continues below advertisement
Wright argues that three decades of David Miscavige's leadership has been highly detrimental to Scientology.
When asked if he thought the church has any chance of surviving the last two years of non-stop bad news and high profile defections, he said only if Cruise, Travolta and other celeb members use their "moral authority" to make it happen. And, he said, they have the "moral responsibility" to do just that.
As RadarOnline.com has been reporting, Going Clear is one of two recently published books that have been sending shockwaves through Scientology.
Called a "feat of reporting" by The Wall Street Journal when it was published in January, Going Clear says that Cruise has signed Scientology's standard billion year contract, and has the ultimate goal of protecting humanity from aliens living in our bodies, aliens who are bent on destroying us and the planet.
And in February, David Miscavige's niece, Jenna Miscavige Hill unleashed her memoir, Beyond Belief: My Secret Life Inside Scientology And My Harrowing Escape, in which she detailed being separated from her parents as a young child and made to work 14 hours a day.
Scientology officials have called much of Wright's book "fantasy" and while refusing to address Jenna Miscavige Hill's memoir specifically, insists children are never forced to perform manual labor.