Jenna Miscavige Scientology Tell-All : 'Made To Work 14 Hours A Day, 7 Days A Week As A Child'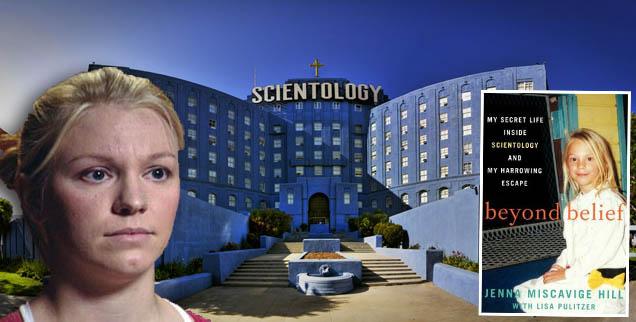 The niece of Scientology head, David Miscavige, is about to lift the lid off of Scientology in a way few before her have ever done.
Jenna Miscavige Hill, who left the secretive organization in 2005, has penned a new book, Beyond Belief: My Secret Life Inside Scientology And My Harrowing Escape, which hits stores February 5. In it she reveals what it's like to be a young child in Sea Org., the most elite branch of Scientology.
Article continues below advertisement
RadarOnline.com reported on the existence of the book in September. But with publication just days away, a first extract has appeared in People.
The daughter of Ron and Blythe Miscavige, Jenna was sent to The Ranch, the boarding school for Scientology execs. That was where, at just seven years old, she signed one of Scientology's infamous billion year contracts.
"I tried to write my name in my best cursive, the way I'd been learning. I had goose bumps. Just like that, I committed my soul to a billion years of servitude to the Church of Scientology," Jenna writes.
Sea Org., she says, was run like the Navy with members always in uniform. "Married members couldn't have kids; those who already did sent them to be raised communally," she reveals.
Even worse for a young child, Jenna reveals that she was required to be on duty for at least 14 hours a day, seven days a week, with just one hour a day to connect with your family.
"I was too young to understand that seeing your parents only one hour a day was highly unusual," Jenna recalls.
The book is the latest in a series of tell-alls about Scientology.
Going Clear by Pulitzer Prize-winning author Lawrence Wright was published last month and revealed more than ever before about Tom Cruise's status in the church.