Scientology Tell-All On Tom Cruise & John Travolta To Be Released In January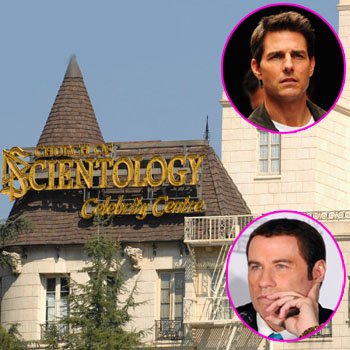 Article continues below advertisement
In Wright's New Yorker article, he took three years to research and interviewed more than 200 former and current Scientology members.
The tell-all book will detail the church's history, its financial status, how it relates to Hollywood — and will take a close look at founder L. Ron Hubbard and sometimes controversial leader David Miscavige.
"Scientology plays an outside role in the cast of new religions that have arisen in the twentieth century," Wright said in a statement.
"I was drawn to write this book by the questions many people have about Scientology: What is it that makes this religion alluring? What do its adherents get out of it? How can rational-seeming people subscribe to beliefs that others find incomprehensible? Why do popular personalities associate themselves with a faith that is likely to create public relations martyrdom?"
Going Clear: Scientology, Hollywood, and the Prison of Belief hits the bookstore shelves on January 17.
RELATED STORIES:
Kirstie Alley Claims 'John Travolta Was The Love Of My Life!'
Tom's Keeping The Faith! Cruise Attends Lavish Scientology Event Despite Reports He Is Leaving The Religion
Tom Cruise Sued For $34 Million, Accused Of Being 'On The Prowl' & 'Likely Impregnating Octo-Mom'
Ex-Scientologist Warns About 'The Cult In Your Backyard'