Amanda Bynes Admits To Another Nose Job, Calls Her Father 'Ugly'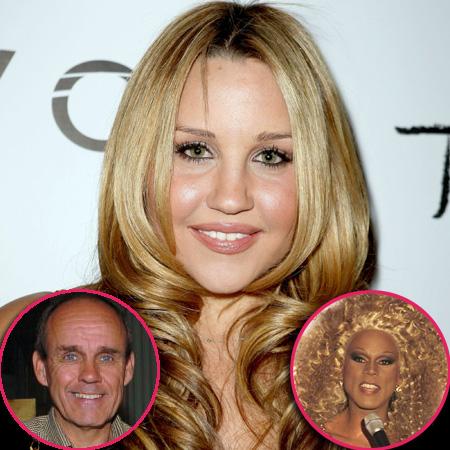 The Amanda Bynes situation just keeps getting uglier.
The former child star on Sunday admitted via Twitter she had a nose job after her arrest late last month, while taking a shot at her concerned parents, Rick and Lynn.
"My dad is as ugly as RuPaul!" she tweeted Sunday. "So thankful I look nothing like you both! I had nose surgery after my mug shots so my nose and I are gorgeous!
The 27-year-old last month alluded to other procedures she's had in the past, writing on May 5: "The reason I've asked all magazines and blogs to stop using old photos of me is I don't look like that anymore!
Article continues below advertisement
"I had a nose job to remove skin that was like a webbing in between my eyes. I wasn't going to tell anyone, but I look so much prettier in my new photos that I don't want old photos used anymore!"
After she was released from custody following her May 23 arrest in connection with criminal possession of marijuana, reckless endangerment, and felony tampering with physical evidence, she tweeted May 24, "I need to get another nose job after seeing my mugshot!"
It's worth noting that Bynes has used -- or should we say overused? -- the term "ugly" in her attacks on a number of individuals, including Rihanna, Courtney Love, Sports Illustrated model Chrissy Teigen and Playboy Playmate Jenny McCarthy.
Keep it right here on RadarOnline.com for the latest on Amanda Bynes.