Amanda Bynes Starts Twitter War With Rihanna, 'Chris Brown Beat You Because You're Not Pretty Enough!'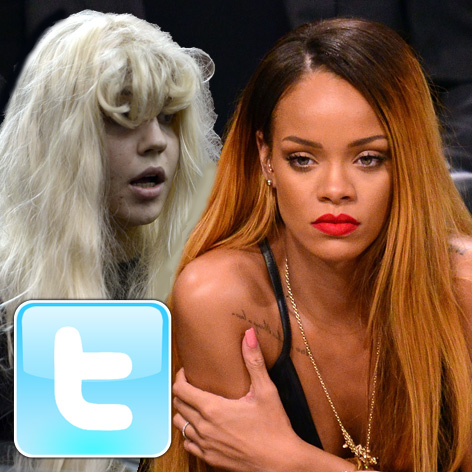 Amanda Bynes' bizarre Twitter rants may have reached a new level of craziness Sunday when the former actress inexplicably went on the attack against Rihanna .
"@rihanna Chris brown beat you because you're not pretty enough," was Bynes' opening salvo.
She followed up with "@riahanna no one wants to be your lover so you call everyone and their mother that I almost named my dog Rihanna."
Rihanna took the high road - well, sort of -- with her response, tweeting "Ya see what happens when they cancel intervention?"
Article continues below advertisement
That just caused Bynes to go into overdrive, replying:
"@rihanna unlike ur fugly faced self I don't do drugs! U need the intervention dog! I met ur ugly face in person! U aren't pretty u know it!"
What set Bynes off to start with is a mystery like most of what's going on with the fallen Hollywood star.
She did, however, have the good sense to subsequently delete the offensive tweets.