Amanda Bynes Rips Jenny McCarthy For Fake Police Story: Tells Her To Shut The 'F' Up!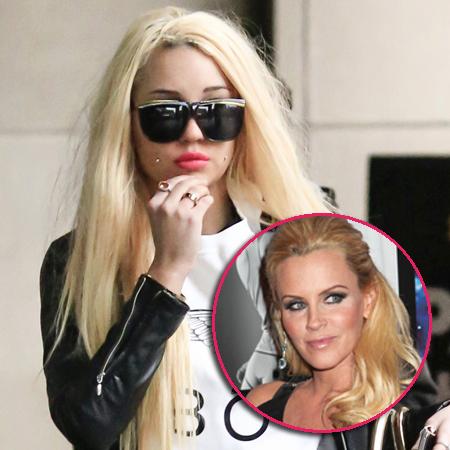 UPDATE: Thursday 12:20 pm EDT It looks like Amanda has calmed down after Jenny reached out to her Thursday morning via Twitter. "Sorry girl. Looking out for ya," McCarthy tweeted to Bynes, who replied, "thanks! I'm sorry I offended you! You're beautiful! I was lying! I'll delete our tweets!" Here are the details of the war before the apparent reconciliation:
Amanda Bynes is furious about the false claim that the police were called to her house Wednesday night, and the Twitter happy star ripped into Jenny McCarthy for repeating the on-line rumor.
Article continues below advertisement
"Police are at @AmandaBynes house," Jenny wrote after Hollywood publicist Jonathan Jaxson originally tweeted the story, and sent another note that said "I hope they get her help. Enough of this circus. She needs help."
Amanda hit back at Jenny, 40, full force on Thursday morning, writing: "I need help? What are u talking about? Aren't u 50 years old? I'm 27, u look 80 compared to me! Why are you talking about me?"
She continued the attack on Jenny, tweeting: "You're ugly! Police weren't at my house old lady! Shut the f**k up!"
Jenny hasn't responded to Amanda's rant, but claimed after she sent the note that she was only parroting what Jaxson had written.
"It came from a publicist but if no one can back it up it could be wrong. So start digging," Jenny noted in her own defense Wednesday night.
Amanda has become famous for her Twitter rants and she most recently posted racy topless pictures of herself showing off her curvy body and long blonde hair and half-shaved head.