Exclusive
Major Legal Obstacles Face Amanda Bynes' Parents In Effort To Get Conservatorship Or Guardianship Over Their Daughter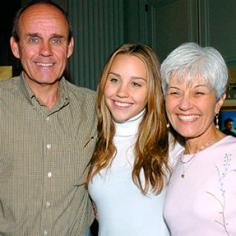 Amanda Bynes' parents face significant legal obstacles if they decide to pursue a conservatorship/guardianship for the troubled actress, and her recent move to New York City has thrown a huge wrench into the process, RadarOnline.com is exclusively reporting.
Rick and Lynn Bynes' ongoing efforts to corral their wayward daughter is further muddled by regional elements, as they would be seeking a conservatorship in California (a la Britney Spears), while in New York, they would be seeking a guardianship -- which sources tell RadarOnline.com is easier said than done on the East Coast.
Article continues below advertisement
"Amanda's parents have been told it's much harder for them to get guardianship of their adult daughter in New York than if they were to have the proceedings take place in California," sources told RadarOnline.com. "Under New York law, Amanda could have the option of having a jury of her peers decide if she was in need of having her parents take control of her life. In the California courts, a judge signs off on the conservatorship.
"The thought of having a public jury trial to determine if Amanda is unable to take care of herself -- and the media firestorm that would ensue -- gives her parents cause for concern."
Under the New York state Mental Hygiene Law Article, 81, a family member typically files to be appointment as the guardian, and the person in need of it is called an "Alleged Incapacitated Person," until a court evaluator meets with the AIG. While the petition is pending, the judge can appoint, on a temporary status, a guardian who can be given authority over the person's needs and fiances.
MORE ON:
Celebrity Justice
Article continues below advertisement
Bynes' parents "would want control over her person and finances," a source told RadarOnline.com. "They wouldn't want to be paid for their services, and this absolutely isn't about getting access to Amanda's money.
"Their first concern is getting her to a mental health professional, so she can be properly diagnosed and begin the appropriate treatment."
As we previously reported, Bynes' family is concerned she might be suffering from schizophrenia.
"Amanda has heard voices for years, and was concerned she was being spied on via smoke alarms and clocks in her home," the source previously told us. "She would cover electronic items because Amanda believed that was the only way she wouldn't be spied on. It's an extremely sad situation, because Amanda just refuses to get help."
The 27-year-old's parents met with lawyers -- before her arrest in New York last week for criminal possession of marijuana, reckless endangerment and felony tampering with physical evidence -- to explore the possibility of getting a conservatorship of the former starlet in California.
"Conservatorships are very hard to get, and being mentally ill and addicted to drugs isn't enough," a source told us. "Amanda hasn't ever been to rehab, or ever agreed to see a mental health professional. Her parents are absolutely powerless to do anything at this point."
The insider told RadarOnline.com that when Amanda's parents confronted her several months ago with their concerns, "She bolted from Los Angeles and moved to New York," leaving their relationship extremely strained.