Courtney Love: I Wanted To Refer Amanda Bynes To Sober Companion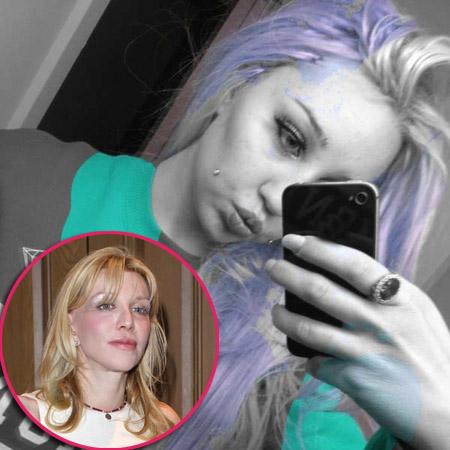 Courtney Love says she sparked up a chat with Amanda Bynes in hopes of referring her to a sober coach, even though Amanda lashed back with fangs at the overture.
As we previously reported, the 48-year-old Hole singer, appearing on The Howard Stern Show Thursday, got in on the Bynes sideshow earlier this week.
She tweeted, "pull it together dude," to the 27-year-old actress, who responded by calling Love "the ugliest woman I've ever seen," and that "to be mentioned by her at all makes me and all my friends laugh!"
Article continues below advertisement
Courtney told the King of All Media Thursday that the ugly jab "rolls off" of her like water off a duck's back.
She said she wrote back to Bynes, "You misunderstood me," and asked her to send her a direct message so she could go into further detail about what she meant.
Love told the Private Parts star that she's seen sober coaches effectively guide people down a better path in the past.
The Howard Stern Show airs on SiriusXM.