Friend Or Foe? Courtney Love Comes To Amanda Bynes' Defense After Crazy, Confusing Twitter War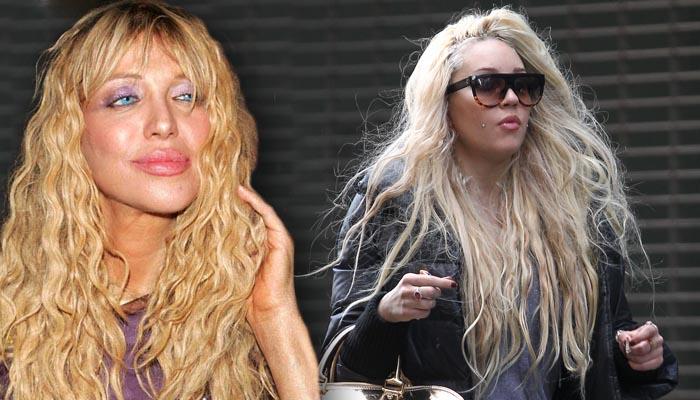 Everyone is confused about Courtney Love's latest tweets about Amanda Bynes – even the bizarre starlet herself!
Love, who was given the nickname Kooks McGee by her estranged daughter Frances Bean Cobain, started off the week by igniting a Twitter war with the Nickelodeon star, prompting an offended Bynes to blast back and attack her. But it didn't end there – and RadarOnline.com has the crazy details.
Article continues below advertisement
"pull it together dude," Love tweeted on Monday night to the 27-year-old, who was arrested last week for criminal possession of marijuana, reckless endangerment and felony tampering with physical evidence after allegedly tossing a bong out the window of her New York City apartment.
"Courtney Love is the ugliest woman I've ever seen," Bynes tweeted Tuesday afternoon, several hours after Love tweeted to her. "To be mentioned by her at all makes me and all my friends laugh!"
The battle of two of the strangest stars ever to step into the spotlight seems to end there, with Love now deciding she wants to help Bynes.
Love promptly responded to Bynes, trying to clarify her earlier comment and even offering up her own, personal support.
"Amanda, I wasn't attacking you love. I've been in your shoes before, wasn't easy. DM me, let's talk. Ignore the haters."
Love, who recently came to LeAnn Rimes' defense as well, wasn't done praising the legally challenged star, even though she received no response.
"Will you people lay off on giving this girl such grief?" she added a few minutes later, apparently forgetting that just hours ago she was the one giving her grief! "Shes sic a beautiful talented young woman, we all go through our ups and downs. grow up!"
Yes, ups and downs.