Amanda Bynes Arrested In New York Apartment Drug Bust, Taken Into Custody For Psychiatric Evaluation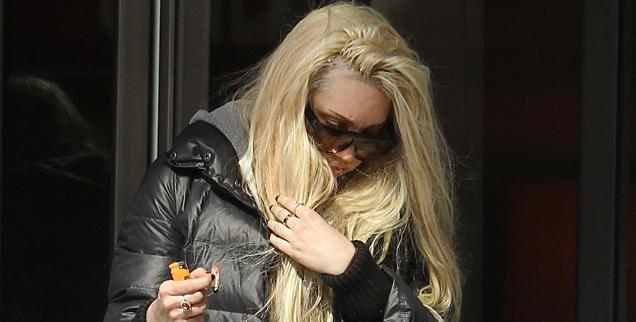 Trouble-plagued actress Amanda Bynes was arrested by police in her New York apartment Thursday night and taken into custody for a psychiatric evaluation, the New York Police Department has confirmed to RadarOnline.com.
The 27-year-old ex-Nickelodeon star reportedly threw a bong out the window of her apartment when police arrived at the scene. They were responding to a report of a disorderly person.
She was booked for criminal possession of marijuana, as well as reckless endangerment and felony tampering with physical evidence, police said.
Article continues below advertisement
She was taken to Roosevelt Hospital to undergo a psychiatric evaluation, before being moved to a Midtown police station.
Bynes' behavior has grown increasingly erratic. She has relentlessly pursued singer Drake on Twitter, feuded with Jenny McCarthy and most recently flown into a rage over photographs taken inside her apartment -- photo she says are fake.
As RadarOnline.com was first to report, Bynes escalating disturbing behavior has been fueled by drugs, with the former star smoking a large amount of pot. "it make her more paranoid instead of mellowing her out," one source told RadarOnline.com.
Her parents have been concerned about her for quite some time but have no control over the situation and Bynes has pointed out that she does not talk to them.
Story Developing.