Exclusive
She's Too High! The Drug Secret That's Fueling Amanda Byne's Bizarre Behavior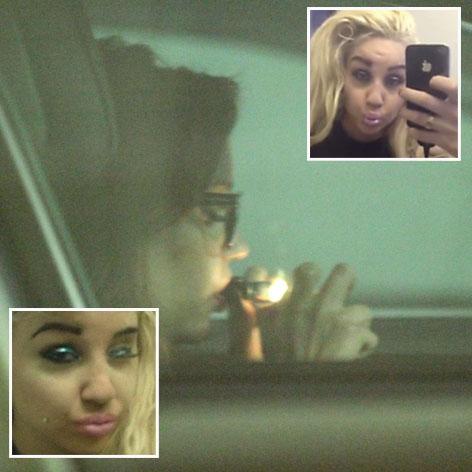 Amanda Bynes' bizarre antics are being fueled by marijuana, RadarOnline.com has exclusively learned.
The ex-Nickelodeon star "has used marijuana as a recreational user for several years," a source close to the troubled actress revealed.
"Amanda's increasingly disturbing behavior is related to the fact that she smokes pot.
"It makes her more paranoid and instead of mellowing her out, it does the opposite. Amanda begins talking faster and just can't seem to sit still."
Article continues below advertisement
The 27-year-old's use of drugs has long been serialized: When driving on a suspended licence in Sept. last year, Bynes was photographed puffing on what appeared to be a marijuana pipe, then, earlier this month, she was snapped on the streets of Manhattan smoking what appeared to be a marijuana cigarette.
What's more, when Bynes moved out of her apartment in Feb., it was reported the building's management had received several complaints about smoke coming from the Easy A actress' apartment "morning, noon and night."
Despite her increasingly concerning behavior, Bynes' parents, Lynn & Rick, are "powerless to do anything" to rescue her.
"There are no legal options available to them to help rescue their daughter," the insider added.
After our report was publsihed, Bynes took to Twitter to say that she no longer speaks to her parents.
True, said the source, because the actress has cut them off and "her parents are desperate to help and believe it's all a desperate cry for help."