Exclusive
Amanda Bynes' Bizarre Behavior Continues At Hair Salon -- 'She Was Definitely On Something,' Says Stylist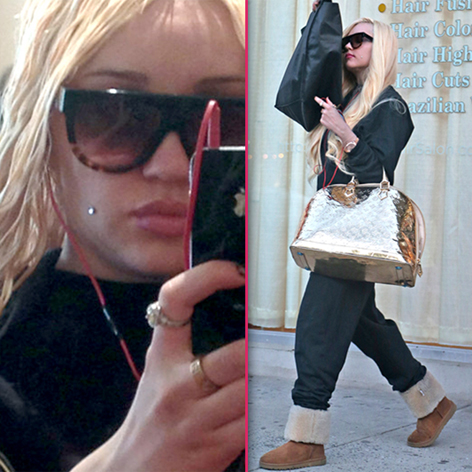 Amanda Bynes got her hair done Tuesday evening at a salon in Queens and one of the stylists exclusively told RadarOnline.com the former Nickelodeon star seemed off, and said she was "definitely on something."
Amanda kept her sunglasses on virtually the entire four hours she was in the salon and when she finally emerged sporting a new long, straight blonde 'do, the salon staff called police so two officers could stand outside the door as she left!
Article continues below advertisement
"I feel sorry for her," the stylist said.
"I don't know what she was on exactly, but she was definitely on something."
Amanda reportedly moved to New York City to focus on her career in fashion, but the 27-year-old has only made headlines for her bizarre behavior.
On Monday photos were released of Amanda smoking a suspicious looking cigarette while strolling the streets of NYC, and when odd photos of her with red hair came out she claimed is was an impostor!
"My hair is blonde I've never been a redhead!" she tweeted. "Somebody keeps posing as me! Check my photos on twitter for up to date pictures!"
Concern for Amanda and her odd behavior has been growing, and the stylist tells Radar, "It's really sad. I feel bad for her.
"Her mother needs to come and find her, and save her."