Exclusive
Amanda Bynes Ditches Los Angeles & Moves To New York City!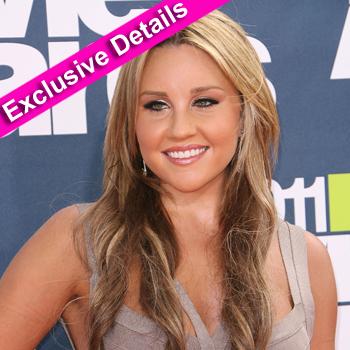 Troubled actress Amanda Bynes has decided to ditch Los Angeles and has told friends she plans making a permanent move to New York City so she can begin "her new life as a fashion designer," RadarOnline.com is exclusively reporting.
The former Nickelodeon teen star, who's facing five criminal charges in Los Angeles, including a DUI, two separate hit & run accidents, and two counts of driving on a suspended license "doesn't feel the need to stay in Los Angeles anymore since she can't drive," a source close to the situation tells us. "Amanda isn't required to be in court so she has gone to New York City, and says she plans on making it a permanent move. Amanda is adamant that she is retired from acting and wants to begin a new life in New York as a fashion designer. Amanda thinks she can live a more normal life on the East Coast and won't be hounded by the paps," the insider added.
Article continues below advertisement
The 26-year-old was arrested for a DUI last April and picked up four more misdemeanor criminal charges. Bynes was pulled over and cited once again for driving on a suspended license in Burbank last weekend, which resulted in her car being impounded.
As RadarOnline.com previously reported, media reports stated last week that Amanda's parents had moved from Texas to California to be closer to their troubled daughter after her bizarre behavior following her DUI and hit and run criminal charges, but multiple sources close to the actress tell RadarOnline.com that is categorically false. Bynes cut off all contact with her family months ago.
"Amanda's parents had moved back to California long before she got arrested for her DUI," an insider previously told us. "Her parents have been living in California for a significant amount of time before her legal problems began. Amanda hasn't spoken to her parents in several months, and she has been living like a recluse, which does have her parents extremely concerned. Amanda just cut them out of her life entirely, and she doesn't return their phone calls or e-mails. There wasn't a fight or any ongoing unresolved issues between Amanda and her parents; she just axed them out of her life for no reason."
Article continues below advertisement
Furthermore, Amanda's friends and family "are extremely concerned about how she is handling the media glare during this very difficult time in her life right now. Amanda has always been a very private person, and it's bothersome for her family to read sensational headlines about her that just aren't true. Yes, Amanda's life is in a very precarious state right now, but false stories about her aren't helping the matter," the source says.
Tabloid media reports also asserted last week that Amanda had been dropped by her agent, publicist and entertainment lawyer. However, E! News reported that Bynes fired her entertainment lawyer two months ago, and that her agent & publicist are the same person, and since Amanda announced her retirement from the entertainment industry, she no longer needed representation.
One thing is for sure, "it's predictable that Amanda will probably continue to make the news for all of the wrong reasons," the insider says.