Watch Out Brandi! Courtney Love Says She's Taking Care Of LeAnn Rimes' 'Trouble Makers'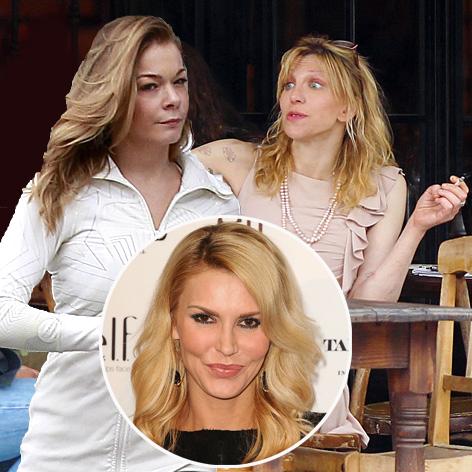 Article continues below advertisement
Matchbox Twenty frontman Rob Thomas defended LeAnn on Twitter writing: "everyone who gives @leannrimes a hard time, be embarrassed that u read enough celebrity gossip to give someone you don't know a hard time."
Then her friend Courtney weighed in, threatening any LeAnn haters out there.
"send the trouble makers to me, I eat that sh*t for breakfast. Leanns my girl,u f**k with her you f**k with me!"
The apple doesn't fall far from the tree – Courtney's daughter Frances Bean Cobain slammed Kendall Jenner's "just wish things could be easier sometimes mann," complaint with a quick zinger.
"I'd rather be a scumbag than a f**king idiot. Praise high IQ's, good taste & awareness about the state of the world," Frances wrote.
Like mother, like daughter.