Kendall Jenner Slammed By Frances Bean Cobain For Wishing 'Things Could Be Easier'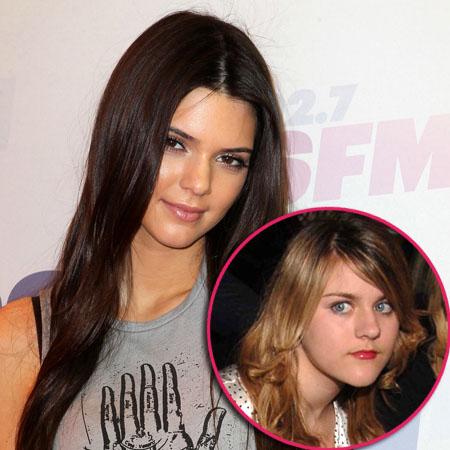 Kendall Jenner doesn't want for anything as a family member of the Kardashian empire, so a message she tweeted out on Tuesday night about wishing "things could be easier" had followers slamming the 17-year-old, and Frances Bean Cobain in particular went off on the reality TV star.
"just wish things could be easier sometimes mann," Kendall wrote, warranting an explosion of replies about how ungrateful the teenager is for her privileged lifestyle.
Article continues below advertisement
"i'd rather be a scumbag than a f**king idiot. Praise high IQ's, good taste & awareness about the state of the world," Courtney Love's 20-year-old daughter responded.
"oh ya, not to mention, CANCER, famine, poverty, draught, disease, natural disasters, Death. F**k, Humans are so self involved."
But Francis didn't stop there, tweeting, "oh shh. There are kids on earth abandoned&homeless who forcibly drink contaminated water because clean water isn't accessible."
Even though Kris and Bruce Jenner's daughter continued to get slammed by followers, she didn't respond to any of the replies.
"yeah I hate when I get lost in my closet too," one person wrote.
Another sniped, "Just buy another range rover babes you'll be fine xox."
"ugh ikr it must suck to be perfect and have everything wow i feel u."
What do you think Kendall meant by wishing things could be easier? Sound off below…