Lindsay Lohan To Beg Prosecutor: Please Don't Send Me To Rehab!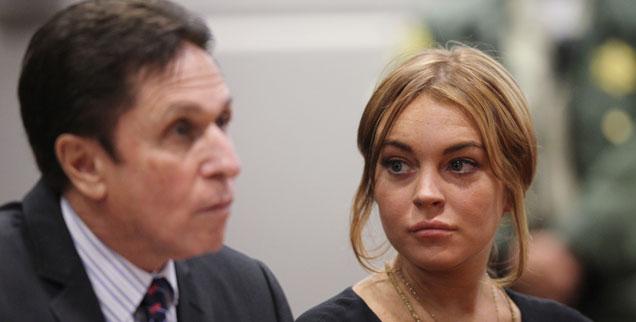 Lindsay Lohan and her lawyer, Mark Heller, will be meeting with the prosecutor handling her lying to cops case in a last-minute bid to get the best plea deal possible, RadarOnline.com is exclusively reporting.
"Los Angeles City Attorney Terry White has told Lindsay's lawyer, Mark Heller, he would be willing to meet with her before the trial is scheduled to begin on March 18. Both sides are working towards hammering out a plea deal in the case, but as of right now, the possibility still exists any deal could include her going to rehab. Lindsay strongly feels that if she is able to talk to the prosecutor he will be able to see that she doesn't need to enter a treatment facility. However, White is a respected and smart prosecutor, and he won't be influenced by Lindsay's celebrity status. He is treating her as he would any other defendant," a source told RadarOnline.com exclusively.
Article continues below advertisement
Lohan's latest criminal trial is scheduled to begin on Monday, March 18. Even if she's acquitted, she could still go to jail for up to 245 days for violating probation in her past necklace theft case.