Lindsay's Crash Victim To File Civil Suit – Lohan's Attorney Plans To Discredit His Testimony, Claim He's Only Out For Money!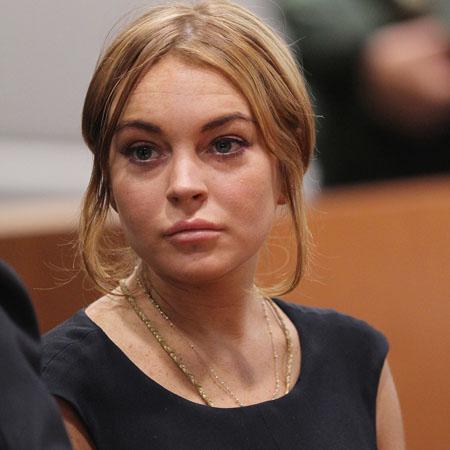 The cement truck driver involved in Lindsay Lohan's car accident last summer plans on filing a civil lawsuit against the actress after the conclusion of her upcoming lying to the cops criminal case - and Lohan's attorney, Mark Heller plans to use that information to discredit the driver's testimony in court - claiming James Johnson is merely looking for a big payday, RadarOnline.com is exclusively reporting.
Article continues below advertisement
"The prosecutor has subpoenaed Johnson to testify against Lohan during her trial - he claimed at the time of the accident that one of Lindsay's people tried to pay him off to keep quiet," a source tells RadarOnline.com. "He is also going to testify that directly after the crash occurred he saw Lohan climbing from the driver's seat into the passenger side to exit the Porsche because her door wouldn't open. Heller plans on destroying Johnson's credibility as a witness though by claiming he's just out to make a quick buck as he has lawyered up and is looking to sue Lohan in civil court."
As RadarOnline.com was first to report, Lohan has refused all plea deals offered so far in the case and the prosecutor is now preparing for trial, which is set to begin next Tuesday.
Lohan is required to be in court on Monday at which time she must tell Judge James Dabney if New York based Heller will continue to represent the troubled starlet - at the previous pretrial hearing, the attorney was slammed by Judge Dabney for his lack of California law knowledge.
Article continues below advertisement
Meanwhile, prosecutors believe they have a rock solid case against Lohan, and plan on calling her assistant, Gavin Doyle, who was in the car with her at the time of the crash, and her bodyguard, who was driving directly behind - both are expected to testify that Lohan WAS driving at the time of the car accident.
Cops claim Lohan lied to them when she was questioned in the emergency room after the accident, and that she stated Doyle was driving.
Even if Lohan's acquitted, she could still go to jail for up to 245 days for violating probation in her past necklace theft case.