Exclusive
Lindsay Lohan Has NO Plea Deal, Prosecutors Are Preparing For Trial!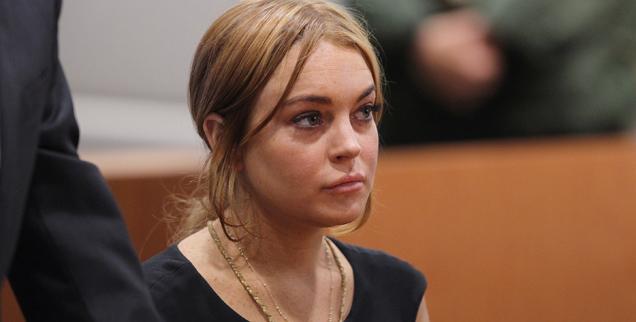 Lindsay Lohan has not accepted a plea deal in her lying to cops case, and the prosecutor is now preparing for her trial, which is set to begin next Tuesday, RadarOnline.com is exclusively reporting.
"A plea deal in the case isn't going to happen unless Lindsay comes to her senses. She refuses any deal that will send her to jail or rehab. She is confident that she will be acquitted of the charges of lying to cops. Lindsay's attorney, Mark Heller, and the prosecutor have reached an impasse in the talks, and Terry White, the Los Angeles City Attorney handling the case, is now in full preparation for the trial. The key witnesses, including the passenger in Lindsay's car that day, Gavin Doyle, and her bodyguard, have all been told they can expect to testify in the case next week," a source close to the situation tells RadarOnline.com exclusively.
Article continues below advertisement
The Los Angeles City Attorney is requiring either jail time or rehab for Lindsay as part of any plea deal in her lying to cops case. She would have to go to rehab for at least 90 days, and the jail time would be at least 45 days, an insider previously told us.
The case against Lohan is strong, as multiple witnesses, including the passenger in her car, will testify she was driving when she plowed into a cement truck on Pacific Coast Highway last summer.
Her latest criminal trial is scheduled to begin on Tuesday, March 19, and even if she's acquitted, she could still go to jail for up to 245 days for violating probation in her past necklace theft case.
Lohan will be in court on Monday, March 18. At that time, she will tell the judge she wants her New York-based lawyer, Mark Heller, to represent her, even though he has no knowledge of California law. Judge James Dabney will then assign the case to another courtroom for the trial to proceed.