Afghan Girl Who Had Nose & Ears Cut Off By Taliban Husband Shows Off Reconstructed Face, Talks Life In U.S.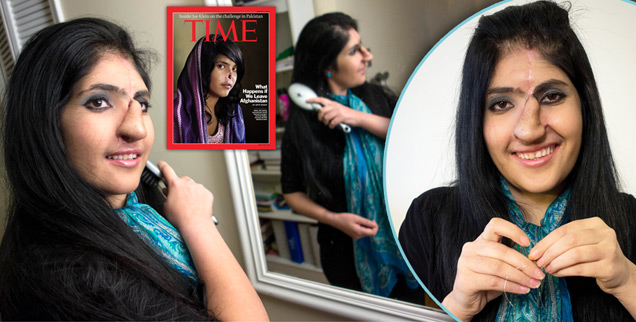 Article continues below advertisement
"Every day I was abused by my husband and his family. Mentally and physically," Aesha told ITV's Daybreak morning show through a translator. "I thought about escaping all the time. Then one day it became unbearable. So I ran away.
"They caught me and put me in jail for five months. When I came out the judge sent me back to my husband," she went on to reveal. "That night they took me to the mountains. I didn't know what was going on.
Article continues below advertisement
Teenage Girl In Afghanistan Brutally Beheaded For Marriage Proposal Refusal
"They tied my hands and my feet and there were other people there too – Taliban. They said my punishment was to cut my nose and ears. And then they started to do it," said Mohammadzai, as she debuted the successful surgery performed at Bethesda Naval Hospital in Maryland.
After overcoming the many emotional and physical challenges she has faced since moving to the U.S, Aesha is finally ready to be an inspiration to other victims. "I want to tell all women suffering abuse to be strong and never give up," she told Daybreak in her groundbreaking interview.