Prince Harry Threatened: Taliban Vows To Kidnap Or Kill Him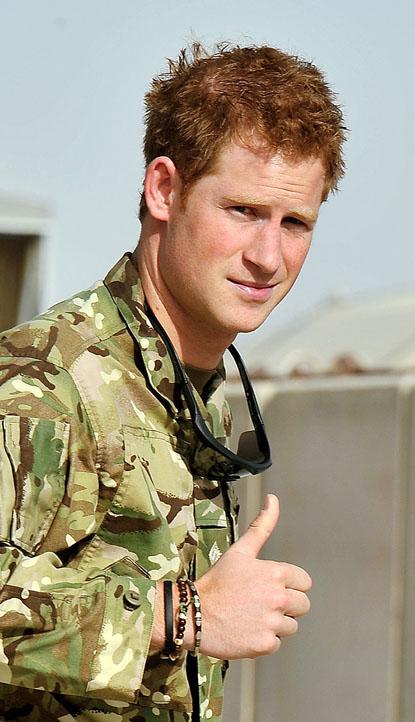 It's just what the Palace feared: The Afghan Taliban said Monday it's doing everything in its power to try to kidnap or assassinate Prince Harry, who arrived in Afghanistan last week for his second tour of duty in the war-torn country.
As RadarOnline.com previously reported, fresh off his infamous naked Vegas romp, the 27-year-old royal arrived in Afghanistan last Friday for a four-month combat tour, which will see him piloting Apache attack helicopters.
Article continues below advertisement
Harry -- known as Captain Wales by his fellow soldiers -- will be based out of Camp Bastion in the Helmand province, where he will be on the front line in the NATO-led war against Taliban insurgents.
"We are using all our strength to get rid of him, either by killing or kidnapping," Taliban spokesman Zabihullah Mujahid told Reuters by telephone from an undisclosed location Monday.
"We have informed our commanders in Helmand to do whatever they can to eliminate him," Mujahid added, declining to go into detail on what he dubbed the "Harry operations".