Afghan Woman Horrifically Disfigured By Taliban Husband Begins Reconstructive Surgery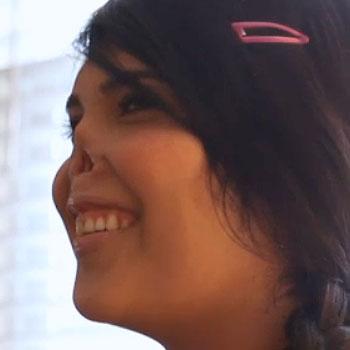 By Debbie Emery - RadarOnline.com Reporter
An Afghan woman who became the face of Taliban brutality against women after her husband and in-laws hacked off her nose and ears is finally beginning reconstructive surgery two years after she arrived in America hoping to start a new life.
Aesha Mohammadzai, now 22, underwent the first of six anticipated surgeries on Thursday morning at the Walter Reed National Military Medical Center in Bethesda, Maryland, reported CNN.com.
Article continues below advertisement
"I woke her up at 5 a.m.," explained Mati Arsala, who along with his wife, Jamila, has been caring for Aesha. "She said, 'Momo Mati' -- that's what she calls me, Uncle Mati -- 'let me sleep.' I said, 'You have an operation today,' and she jumped. As soon as I said that, she jumped! She was ready!"
As RadarOnline.com previously reported, Aesha was catapulted to infamy when she appeared on the August 2010 cover of Time magazine unashamed of the butchered face that she received as punishment for trying to run away from an abusive marriage in the war-torn country.
Despite being a poster child for abuse, the deep emotional scars that went beyond even the atrocious physical torture she endured made her unemotionally prepared for being in the spotlight and she was deemed too unstable for surgery.
But after moving in with her current adopted family she has become more settled and this week, she "finally, she took the first step," Jamila said Thursday night. "I hope everything will be good."
Article continues below advertisement
The initial surgery set her up to have skin in her forehead expanded for future use in rebuilding her nose, but it is only the beginning of her road to recovery, which will involve a lot of pain and discomfort, plus the emotional toll she will experience as she watches herself look far worse before she will look better.
"I suffered a lot in my life," revealed Aesha through a translator. "Now I feel that a light comes into my life."