Iraq War Vet Sought In Murder Of Park Ranger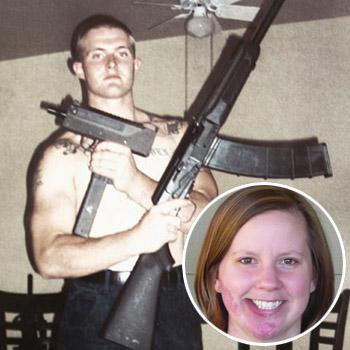 A 24-year-old Iraq War Veteran is wanted by police in connection with the murder of Mount Rainier National Park Ranger Margaret Anderson.
Authorities have named Benjamin Colton Barnes as a person of interest in the shooting which happened Sunday morning in the Washington park.
Barnes had sped past a checkpoint around 10:20 am Sunday and shot Anderson, 34, who is mother of two young children, when she tried to block him. She was married to a fellow park ranger.
Article continues below advertisement
The gunman fired shots at both Anderson and another the ranger, Park spokesman Kevin Bacher said. Anderson would have been armed. She was one of the rangers tasked with law enforcement, but she was shot before she had even exited the vehicle.
Authorities believe that Barnes may now be "hiding out" in the remote wilderness area near Seattle where the incident happened.
Police also want to speak to him with regard to a shooting at a house party late Sunday night in Skyway where four people were left wounded, two of them are in critical condition.
Officials believe Barnes has survival skills due to his military training but do not know whether he would have survived the snowy conditions. They evacuated 125 people Sunday night from the visitors center at the National Park.
"We do have a very hot and dangerous situation," Pierce County Sheriff's spokesman Ed Troyer said about the armed gunman on the loose.
Court documents show that Barnes was involved in a custody dispute in Tacoma last July and his toddler's mother sought a temporary restraining order against him.