Exclusive
Jeremy London Has No Contact With Estranged Wife, But Spending Lots Of Quality Time With His Son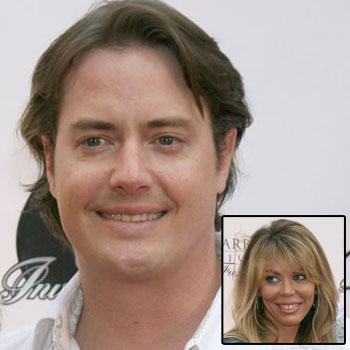 Article continues below advertisement
"Most importantly, Jeremy has been spending tons of quality time with his son," the insider said, referring to 5-year-old Lyrik.
"But Jeremy has no contact with Lyrik's mom, which is good. He has a fantastic relationship with Lyrik's grandmother, who has custody of Lyrik right now."
The family member says Jeremy has been working hard to get his career back and he's even directed his first movie, The Devil's Dozen, starring Eric Roberts.
"Jeremy just finished directing his first movie and has a bunch of other roles in the works," the source says.
"We're all just happy he's doing well and there's no drama!"
Jeremy emerged in the late 90s as a heartthrob on the weekly TV show Party of Five, but didn't make major headlines again until 2010 when he was allegedly kidnapped that June while in Palm Springs, Calif., robbed, held at gunpoint and forced to smoke drugs.