Exclusive
Skeet Ulrich Charged With Contempt Of Court For Not Paying Child Support!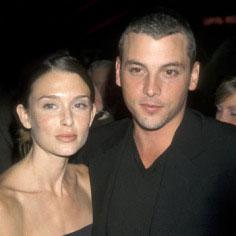 There was no law and order for Skeet Ulrich Tuesday morning. The actor who starred as a cop in the one season of Law & Order: L.A., was in court for a contempt hearing, and RadarOnline.com has exclusively learned that he allegedly owes thousands of dollars in past child support to his ex-wife!
Born Bryan Ray Trout, Ulrich and Georgina Cates divorced in 2005 and share custody of their twins, but he has been accused of not paying her the child support that they agreed upon in their settlement.
Article continues below advertisement
According to court papers obtained exclusively by RadarOnline.com, Ulrich is overdue $284,861.84 in support payments.
RadarOnline.com confirmed that a hearing has been set for February 22 where Skeet will address the charges.
"This would not have happened if his not paying had just started, but it has been going on for years," a source close to the case explained.
Skeet appeared in a Los Angeles Superior Court Tuesday and pleaded not guilty to the charge of contempt of court.
MORE ON:
Celebrity Justice