Jeremy London Wanted By Palm Springs Cops After Ex Wife Alleges Assault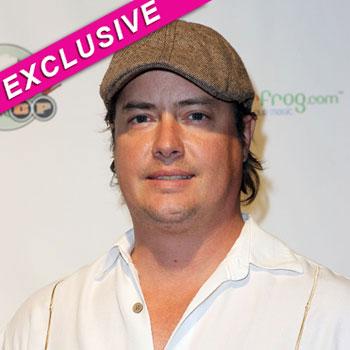 The Palm Springs Police Department wants to talk to an old friend, Jeremy London.
The former Party of Five star has been accused of assault. The accuser, RadarOnline.com has exclusively learned, is none other than his ex-wife Melissa Cunningham.
The cops have not released Cunningham's name, saying only that a London "girlfriend" contacted them, claimed an argument over the custody of their child became violent outside her Palm Springs home, and she had been injured.
Article continues below advertisement
London and Cunningham have a son, Lyrik, 4 who is in the custody of Melissa's mother.
"London has not yet surrendered himself to the police and we currently have patrol and detectives investigating the case further," Sgt. Reed from the Palm Springs PD tells RadarOnline.com exclusively.
"A warrant has not yet been issued for his arrest in the alleged assault but depending on what happens during the course of the investigation, then that may be an option. Under California law if a person assaults their spouse or the mother of their child then it is a felony.
"During the argument London had with the woman, she sustained minor visible injuries to her hand but refused emergency care."
As RadarOnline.com reported extensively last year, London and Cunningham had a tumultuous relationship with him telling us she is "a very sick person."
The comment followed London's bizarre episode where he was kidnapped by drug dealers, and forced to take drugs himself. Few believed his story -- including Melissa -- but the tale was proven to be true when one of the men was arrested.
Article continues below advertisement
EXCLUSIVE: Jeremy London's Kidnapper Gave His Wife A Ride Home!
In a plea bargain, Brandon Adams pleaded guilty to auto theft and false imprisonment charges."
In the middle of it all, London appeared on Celebrity Rehab.
Despite Jeremy and Melissa's rocky history, his rep Dominic Frisen tells RadarOnline.com, ""This is a false allegation and we understand that the police have to follow protocol in issuing an arrest warrant -- standard when any woman files a complaint of domestic abuse. However, no such abuse occurred and these allegations will soon be proven false. We anticipate Jeremy to be cleared of any wrong-doing as he continues to enjoy fatherhood and embrace sobriety."
The rep also said that per the court agreement, "Jeremy has unsupervised continuous visitation with Lyrik" but Melissa is prohibited from being alone with him.
RELATED STORIES: