Exclusive
Jeremy London's Estranged Wife Purposely 'Created The Drama' For Reality TV Show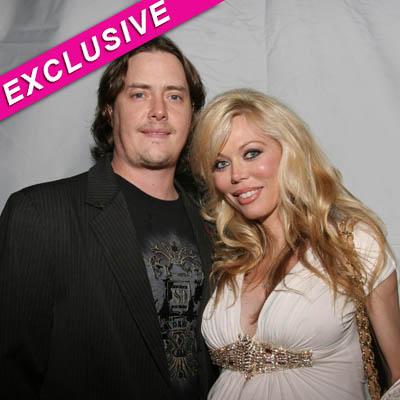 By Amber Goodhand - Radar Reporter
The Palm Springs Police Department wants to speak with Jeremy London after his estranged wife, Melissa Cunningham, accused him of assaulting her, but RadarOnline.com has exclusively learned Melissa purposely "created the drama" for a reality TV show she's trying to get on.
"Melissa has been recently contacted by a reality show wanting her to appear as a 'celebrity ex-wife,'" a source close to the London family told RadarOnline.com.
Article continues below advertisement
"She left messages with several of her friends and family members last week saying that the show wanted her to create conflict and drama between herself and Jeremy, and specifically they wanted her to create a scenario that makes Jeremy look bad."
According to the source, the production company involved with the show is the same one responsible for some of the Real Housewives shows, although it hasn't found a network yet.
"It just seems quite convenient that only two days after Melissa is asked to be on a show and create drama, she fingers Jeremy as assaulting her," the source said.
As RadarOnline.com was first to report, Palm Springs cops say they were contacted about an argument over the custody of their child, four-year-old Lyrik, and that it turned violent and Melissa was ultimately injured in the scuffle.
"This is a false allegation and we understand that the police have to follow protocol in issuing an arrest warrant -- standard when any woman files a complaint of domestic abuse. However, no such abuse occurred and these allegations will soon be proven false," Jeremy's rep, Dominic Frisen told RadarOnline.com.
Article continues below advertisement
"We anticipate Jeremy to be cleared of any wrong-doing as he continues to enjoy fatherhood and embrace sobriety."
The rep also said that per the court agreement, "Jeremy has unsupervised continuous visitation with Lyrik," but Melissa is prohibited from being alone with him.
"Melissa is desperate and will do whatever it takes right now to make a little money and get on that show," the source said.
And it doesn't seem to be bothering Jeremy, who was out on Saturday night in Hollywood with his twin brother Jason celebrating their 39th birthday.