Exclusive
EXCLUSIVE: Jeremy London Checking Into Celebrity Rehab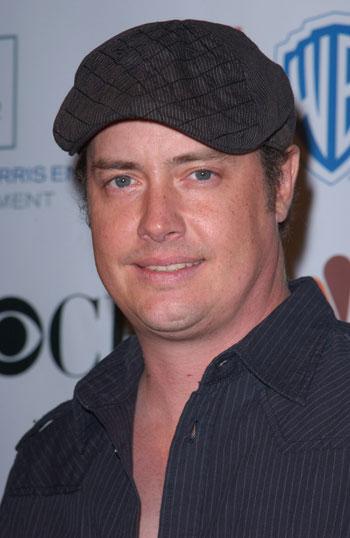 Mallrats star Jeremy London, who was involved in a bizarre kidnapping where he was allegedly forced to smoke drugs, is checking into Celebrity Rehab, RadarOnline.com has learned exclusively.
The 37-year-old has been the subject of sensational headlines since the incident on June 10. He claimed three men held him for hours, drove him around town, made him buy and give out beer and forced him to smoke drugs. RadarOnline.com reported exclusively that the same night he repeatedly and bizarrely tried to climb a tree at a hotel, abandoned his beat-up Land Rover and later tried to slap both his mother and twin brother with a restraining order, but it was denied.
Article continues below advertisement
London has a history of drug problems. In September 2009, he entered a rehab center for his addiction to prescription drugs.
At the time of his bizarre alleged kidnapping, London was being randomly drug tested after losing custody of his son. His wife is Melissa is also being randomly drug tested.
But in March of this year, he insisted that he was sober. Now it appears that he's fallen off the wagon and is ready to get some help from Dr. Drew Pinsky.
RadarOnline.com has learned exclusively that London will be checking into the Pasadena Recovery Center on either Sunday or Monday. A source close to London confirms, London's wife will be taking Jeremy to the center and will visit him periodically. Melissa has been to rehab twice.
The two have a rocky marriage and have lost custody of their 3-year-old son, Lyrik. Jeremy was living in a rented house with Melissa, until recently when he was kicked out by her landlord.
RadarOnline.com has also learned that London will be paid $40,000 for his TV rehab experience.
Although London starred in Party of Five and 7th Heaven, he has fallen on hard times and the Celebrity Rehab payday will certainly come in handy.
London joins Tila Tequila, Jason Wheeler, Jason "Gummi Bear" Davis, Playboy Playmate Shauna Sand for Celebrity Rehab 4.