Jenelle Evans Calls A Time Out On Her Marriage! Furious At Hubby's Drunken Partying!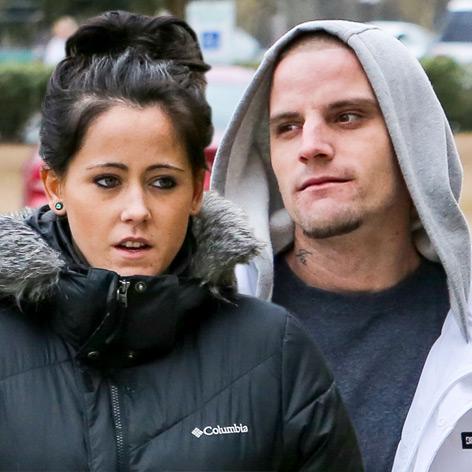 Jenelle Evans is furious with her new husband after his recent wild night out partying and RadarOnline.com has exclusively learned the newlywed couple might already be heading down the road to divorce!
As previously reported, Courtland Rogers left his pregnant wife home asleep on Sunday evening and hit up a bar with his buddies, and he tells Radar that his bad behavior has caused Jenelle to call a time out on their marriage of just six weeks.
Article continues below advertisement
"I f**ked up," Courtland admits. "I got drunk as f**k and I went out and I left my beautiful pregnant wife at home."
His disappearing act has wrecked what Jenelle thought was a happy marriage , and Courtland tells Radar she's laying down the law.
"Jenelle said I need to straighten out and not drink and not go out and not do dumb stuff anymore," he says. "She said she doesn't want to be with someone who is messing up all the time."
Meanwhile, the Teen Mom star is staying silent on the situation, having posted just one cryptic tweet on Monday: "I have to figure this out."
And, Courtland says he's afraid of what her decision will be!
"I'm not perfect and what Jenelle wants is for me to show her that I love her and improve myself, so I have to figure out how to do that," he tells Radar. "I love her and I want her to work this out with me.
Article continues below advertisement