Exclusive
'Teen Mom' Jenelle Evans Is Six Weeks Pregnant: See Her Sonogram!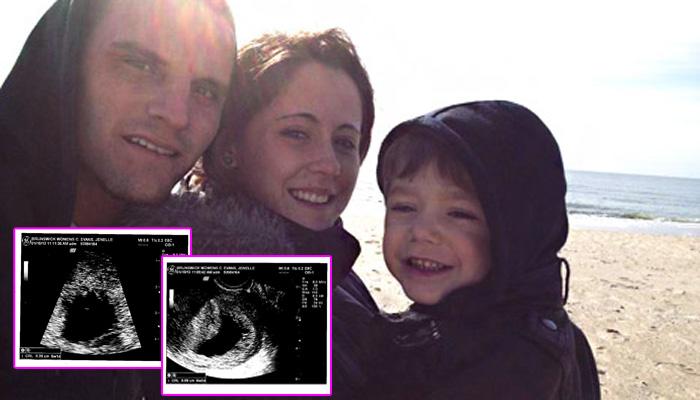 Jenelle Evans is expecting her second baby and her husband, Courtland Rogers, shared her sonogram pictures exclusively with RadarOnline.com, saying that they hope that the baby is a girl!
"This is our baby to be," the Teen Mom's hubby gushed about the ultrasound photographs that Jenelle had taken on January 10, 2013.
"Jenelle is showing a little bit," Courtland said about his pregnant wife.
"She looks so cute. She used to be a skinny 105 pounds but now she weighs 115 pounds and she has a cute little baby bump!"
Article continues below advertisement
As Star magazine exclusively reported, Jenelle is expecting her baby on September 4, and while she doesn't know the sex of the baby yet, they're hoping for a girl.
"Jenelle says she feels really different this time being pregnant so she thinks she's having a girl," Courtland revealed.
This baby will be the younger sibling of Jenelle's son Jace Evans and his daughter JaJa. Neither of them currently have custody of their respective children.
Courtland said that he's been taking care of his wife, who is having a rough first trimester.
"Jenelle has morning sickness, back pain and muscle pain all the time."
The 21-year-old reality TV star and her hubby do have a name picked out, and they assure us it isn't Ke$ha.
"We like the name Audriana, we've been saying that for a long time."