College Student Gets Restraining Order Against Her 'Helicopter' Parents For Stalking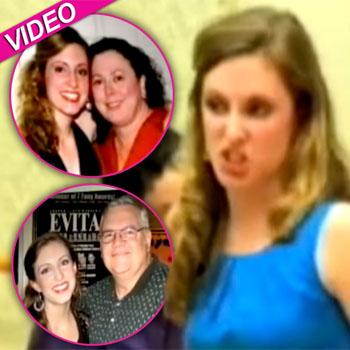 By Debbie Emery - RadarOnline.com Reporter
Most students want to break away from the family ties when they go off to college, but one University of Cincinnati senior has taken it to drastic extremes by getting a restraining order out against her parents.
Aubrey Ireland, a 21-year-old music theater major at College-Conservatory of Music, convinced a judge to sign a TRO against David and Julie Ireland, claiming that they stalked her, accused her of using illegal drugs, promiscuity and suffering from emotional woes.
Article continues below advertisement
Despite their daughter routinely making the dean's list, the overly protective pair would regularly make the 600 mile drive from Kansas to Ohio to check up on her unannounced at school and informed her department head she had mental issues that could force them to go to court to have her treated.
"It's just been really embarrassing and upsetting to have my parents come to my university when I'm a grown adult and just basically slander my name and follow me around," Aubrey said in an October 9 court hearing.
The Irelands even went so far as to spy on her by installing monitoring software on her laptop and cellphone so that they could read her messages and know exactly who she called or texted. It was "like I was a dog with a collar on," she said.
The school clearly took the threat seriously and even went so far as to hire special security guards to keep the talented musician's "helicopter" parents out of her performances, and when the Ireland's stopped paying her tuition because she'd cut off all contact with them, the school gave her a full scholarship for her final year.
Article continues below advertisement
Finally Aubrey could take no more, and took legal action to keep them away and the judge finally granted the stalking order stating they must stay at least 500 feet away and have no contact with her until September 2013.
"I never wanted this to happen, that's the last thing I wanted," she told ABCNews.com. "But I wasn't in control of my life at all anymore. I knew that they were holding me back emotionally, mentally, and professionally and that it got to the point where that was basically my last option."