Alec Baldwin's Stalker Charged For Violating Protection Order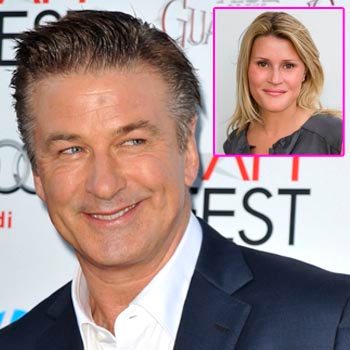 Alec Baldwin's accused stalker has been charged with violating the protection order preventing her from contacting the 30 Rock star and his wife, RadarOnline.com is reporting.
Aspiring actress Genevieve Sabourin appeared at Manhattan Criminal Court Tuesday after angrily tweeting about Baldwin, 54, throughout November.
"How Hilaria Baldwin beZEN, peaceful yogi, Alec Baldwin keep my INJUSTICE+break my life?" Sabourin wrote in a November 8 posting.
Article continues below advertisement
She even brazenly signed the posting off as "@hilariabaldwin," Alec's yoga-instructor love, which meant Hilaria would have received a notification on her Twitter feed, and possibly her email.
According to the New York Post, during the court hearing Sabourin said her life had been ruined by the charges that she sent dozens of emails to the newlyweds.
On March 20, Baldwin received around 10 emails from Sabourin, according to his signed affidavit submitted in the misdemeanor case in July.
In one missive, she threatened to go undercover to befriend Hilaria at her yoga studio.
"I will change my name and take yoga classes you know where and I'll become HLT best friend, faster then (sic) you know," she wrote. "I'll use her ego."
After her court appearance, the shapely blonde French Canadian was fired by her lawyer, Maurice Sercarz because she couldn't pay her bill and refused to take his advice on settling the case.
As she was led out of the courtroom, cuffed, she sobbed, "Why am I being arrested!" before being bundled into a waiting police car.
RELATED STORIES:
Impressing The Young Wife Alec? Baldwin Does Push-Ups In Middle Of Street
Alec Baldwin's Accused Stalker Says She Has Intimate Knowledge Of His Body
Happy Bikini Birthday! Ireland Baldwin Celebrates Her 17th With Mom Kim Basinger
Kim Basinger's Doppelganger Daughter Ireland Baldwin Tweets Bikini Photo